2019 SGF
information for inquiry
TEL.

031-821-9949

09:00~18:00 주말,공휴일 휴무
Information
1.Parking a car
-The vehicles are allowed to park at intra-city backside road near Sangnam-myeon office and school ground of Sangnam middle school.
-Parking at the Sangnam Sport Park will be prohibited. Please refer to possible parking area indicated on the arrangement map.
-Since the parking space is limited, riders who lodge nearby are recommended to move by cycle.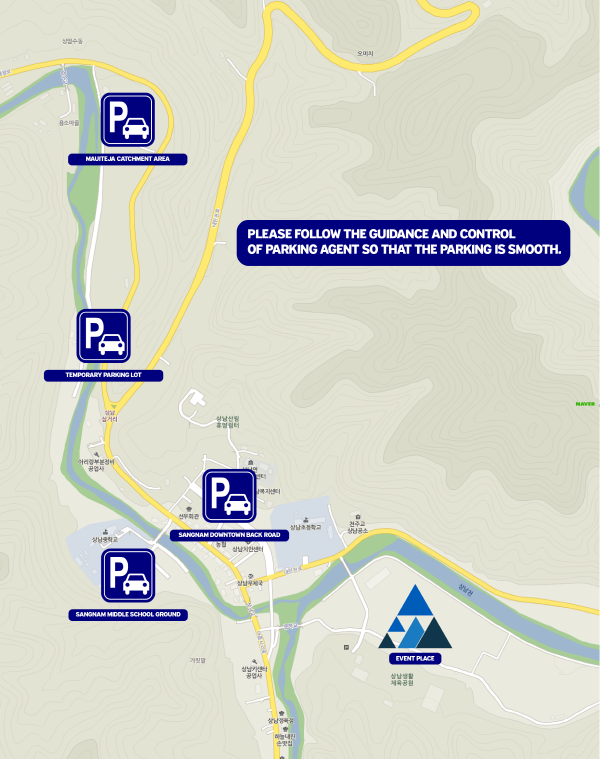 2. Toilet
-The toilet is in the main event place Sangnam Sport Park.
-The toilet of administration will be opened and temporary toilet will be setup.
3. Shower facilities
-Shower facilities are in the indoor gym of Sangnam Sport Park and beside Sangnam-myeon office.
-Please prepare for towel and toilet articles individually.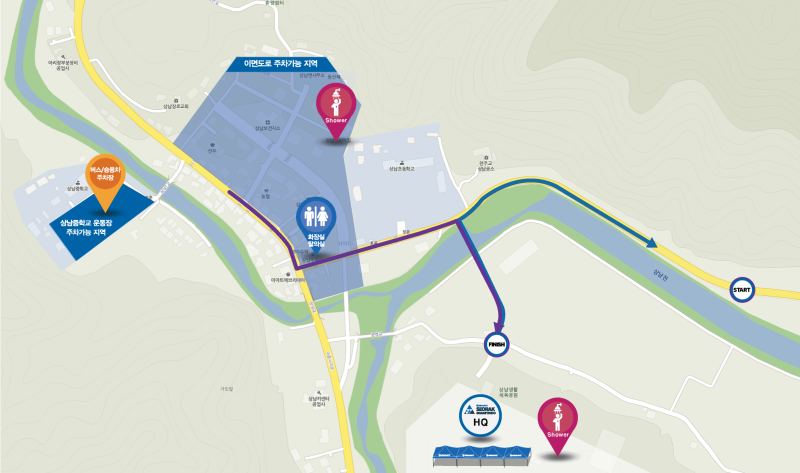 4. Main event place / Preparing start
– The main event place is Sangnam Sport Park.
– After parking a car in Sangnam street go to Sangnam Sport Park with riding bib and jersey.
– Bob Number will send by postal service.(Only in Korea) Rider's bib number should be attached to the center of jersey's back pocket. Vehicle identification number should be attached so as to be recognized from the front side of handle bar.
– The speed chip should be installed on the cycle open quick release lever of the front wheel hub. The speed chip will get damaged in case of high speed driving with chip is installed on bike. – Wait to START in your target record time zone on the road go out otherside of ground.
5. Storage service for the items
-The participant is allowed to keep the clothes at the start point. The plastic bag for keeping goods will be provided by the host.
-Please deposit items for special supply in operations center of start point, Sangnam life and physical education park from 06:00 ~ 07:00 on event day.
-Please withdraw deposit items until 19:00.
-Don't deposit a valuable items.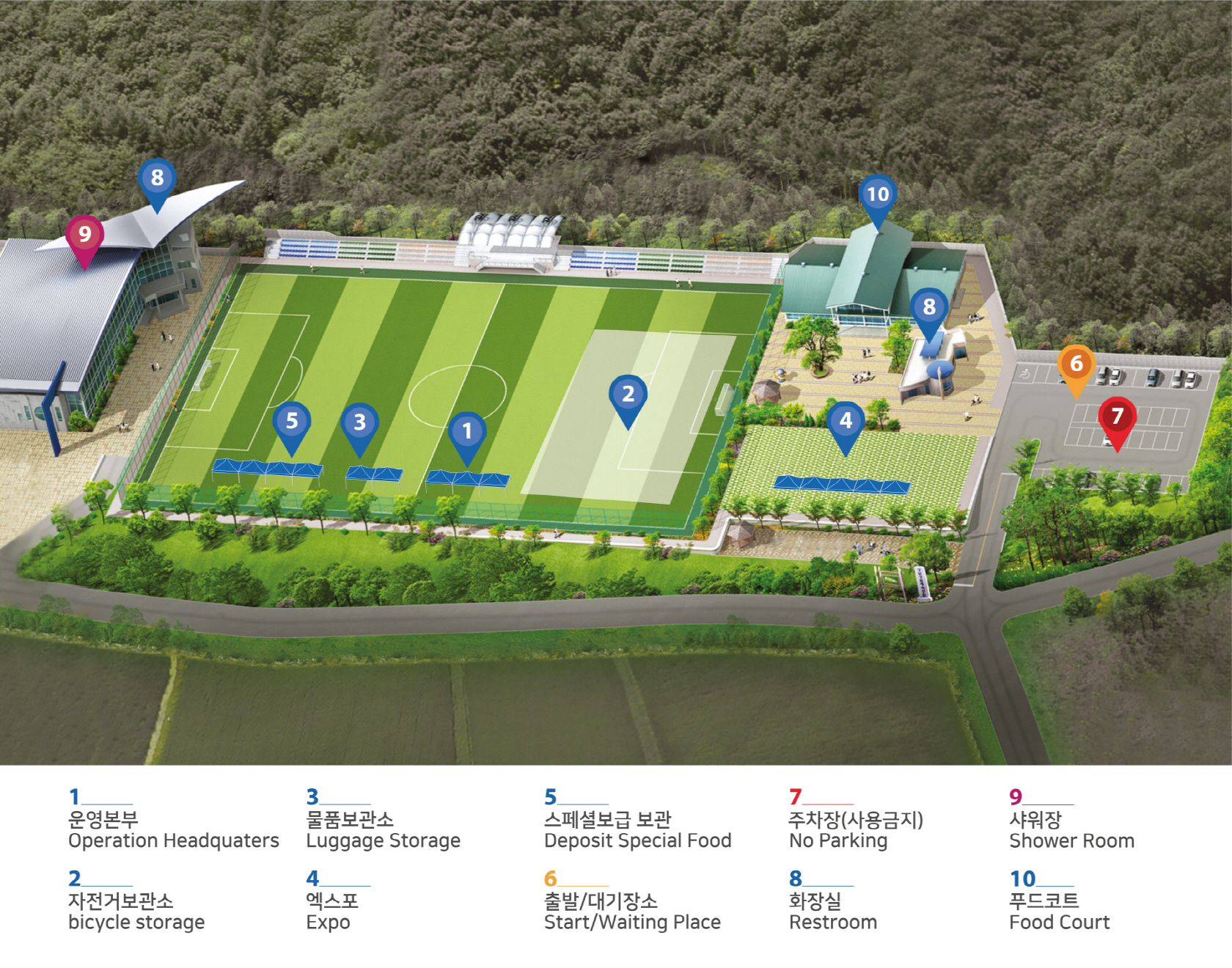 6. Repair and mechanical support
– Please carry repairing tools to prepare for flat tire and breakdown of tools. In case of bike malfunction, the rider should repair by himself.
– Mechanic services are provided by sponsors, but this is only an auxiliary role.
– Only clincher will be provided for tubes. Tubular tire will not be provided.
7. Medical service
– Operations center will run 10 ambulances, supported by the hospital, to provide against emergency.
Please call 119 or ambulance run by operations center for those who need an immediate measure.
-Since it is a long course, an instant accident correspondence may be difficult.
-The ambulance take first-aid and carring nearest hospital, evacuations to second hospital take charge oneself.
8. Insurance compensation condition
-The participants are solely responsible for injury and equipment damage accompanying the accidents occurred during the tour.
-All riders are recommended to be insured in an appropriate insurance to be prepared for an accident during the event. For your reference, we provide a insurance agent Med-in(Tel:02-733-9598, http://www.facebook.com/medincampaign)
※ Organizer insure accident occured by orgnizer's fault.
9.Cancellation and Refund
– Deadline for submission of application (Entrance fee will be refunded for cancellation of application received by Mar. 30 2018. 17:00.
– After the registration period, preparations for the competition will be made and no refunds will be given.
– If you wish to cancel your participation, please send your name, phone number, and account information to phone(031-821-9949).
10. Provide record certificate
- Within 4 weeks after the conclusion of the competition, we will send you a record certificate with your photo.
- Please note that sometimes photos are not available due to we cannot recognize the starting number.
- The record certificate will be sent only in Korea.